Deva Curl's mission statement:
"Ask a curly girl about her hair and she'll tell you about her life. She'll tell you about her childhood, her family, her friends, and the way she sees herself in the mirror. We've spent two decades at the center of this conversation. It's curly, it's complicated, it's fun, and we get it.
That's why our products are all inspired by conversations with real people. And our stylists won't just give you amazing curls, they'll teach you how to create them on your own. We help women believe in the very simple idea of loving their curls in their own way. It's not dogma, it's Deva®.
Curly hair is bold, natural, beautiful, and it's our mission to celebrate your unique curls.
It drives everything we do."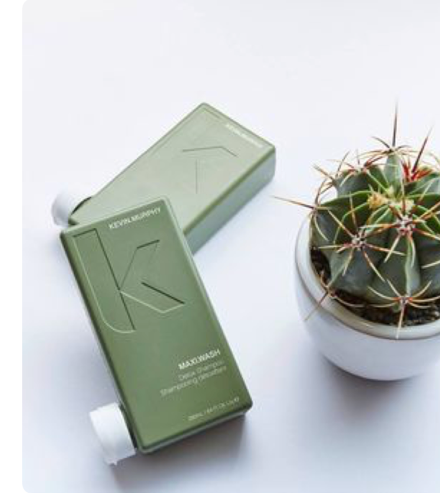 Kevin Murphy mission statement:
"Born from the same philosophy as skincare, KEVIN.MURPHY products are WEIGHTLESSLY designed to deliver PERFORMANCE, STRENGTH and LONGEVITY.
When searching the world for our ingredients, KEVIN.MURPHY looked for companies that use micro cultivation, organic growing practices, or ecologically sound wild harvesting techniques to ensure the KEVIN.MURPHY range is of the very highest natural quality.
Vitamins and amino acids repair the outer surface of the hair, thickening the hair and reducing the formation of split ends.
Moisturisers from Mango butter and Murumuru butter smooth the cuticles and soften the hair.
Extracts from Peruvian Bark, Baobab, Bamboo and Orange Blossom infuse the hair with weightless moisture.
Antioxidants from Kakadu Plum, Orchid, Lotus Flower and Desert Lime reduce breakage and repair chemical damage naturally.
All KEVIN.MURPHY hair products are sulphate free, paraben free and cruelty free."
A unique formula of silk protein and UV protection
TINTA COLOR
With countless gorgoues, intermixable shades, Tinta Color offers supreme conditioning, luminous shine and 100% coverage.